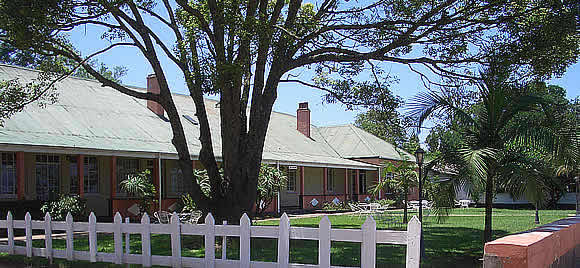 Piggs Peak named after William Pigg is found in the northern parts of the country, in the Hhohho region. Ironically, his son married a girl with the surname Hogg.
Piggs Peak is famously known for its spectacular gold mining, mined during the year 1889 and 1957. Not only is this town known for its gold, there is also plenty of accommodation with luxurious hotels and casinos, lodges and guest houses. Piggs Peak is now reliant on timber from the surrounding forests and their by-products.
Orion Piggs Peak hotel located on the main route between the Kruger National Park of South Africa and Mbabane makes a perfect stopover for visitors. This is the biggest hotel found in this area.
There are many things to do and places to see, such as the Maguga dam, one of the largest dams in Swaziland, with a wonderful Lodge overlooking the dam
Visit the historic Bulembu village situated 19km west of Piggs Peak, next to the now non-operational asbestos mine and take a look at Emlembe, the highest Mountain in Swaziland. Devils Bridge is a rock structure on the slopes of Emlembe Mountain which forms an ordinary snaking crossing between South Africa and Swaziland.
Also while in town you can browse through at the Peak Fine Craft Centre nearby where you can find Swazi and African crafts worth buying. At the Tintsaba Crafts find the best artistic and function basket and home waves and also at Likhweti Craft find beautiful African accessories and silver shop.
Entering Swaziland through the Jeppes Reef/Matsamo or the Bulembu/Josefsdal border posts opens up the most spectacular scenic routes in Swaziland :
Undulating mountains covered in indigenous growth and timber forests with breath taking views. The following are just some of the attractions located in this area :
The three highest peaks in the Kingdom of Swaziland
the oldest Iron Ore Mine in the world
Spectacular waterfalls
Bushman Paintings
Protea Piggs Peak Hotel
Phophonyane Lodge and Nature Reserve.
Maguga Dam